home > recipes > meals / dishes > side dishes > vegetables > vegetables A-C > carrots
Carrots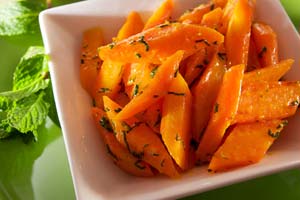 Did you know that carrots are actually part of the parsley family? Fresh carrots are rich in beta carotene, vitamin A and C. They are low in calories making them a healthy choice. Carrots can be purchased fresh, frozen or canned.
featured carrots recipe
Give your carrots some extra zip with this recipe
view recipe
sweet or savory glazed carrots
Glaze ingredients like brown sugar, honey, or balsamic vinegar bring out the natural sweetness of carrots. They are delicious served with roasted meats or poultry.
carrots with a hint of orange
Get our best recipes delivered right to you!
Sign up for our newsletters that feature hand-picked recipes
related expert articles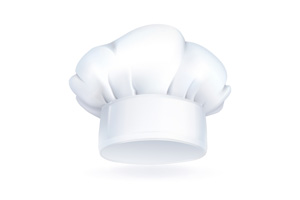 five food myths
Chilean sea bass, baby carrots, peanuts, white chocolate, and wild mushrooms. What do they all have in common? They are not what they say they are. That's right. Read on... Myth 1: Chilean Sea...
how to chop veggies
Now that we're heading back to cover some of the basics in our house, I've been reminded that there are quite a few terms used in cooking that may be taken for granted when beginning to cook. Therefore,...
tasty veggies in or out of season
For us vegetable eaters out there or those just those trying to eat better, this can be a frustrating time of year. The long winter seems to drag on and on, with spring just far enough away to make one...
tips for cooking with carrots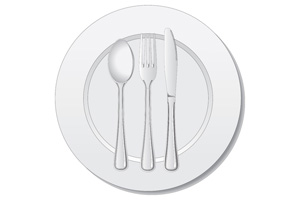 When buying carrots, look for ones that still have the green tops on them. Those are the freshest. The skin should be fairly smooth, not rough or dried out. To store them, place them in the coldest part of your refrigerator (they'll last up to two weeks). The most nutritious way to prepare a carrot is to scrub it, not peel it, then cook for 3-5 minutes. The cooking process releases the beta carotene making it easier for your body to absorb.
search the carrots recipes