home > recipes > meals / dishes > dinner meals > fish and seafood dishes > fish
Fish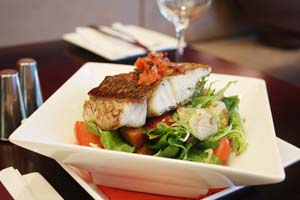 Eating fish twice a week is considered a healthy dinner choice! Fish is tasty, light, and full of protein. And the taste varies by species so if you don't like one kind, try another! Fish can be prepared in a variety of ways depending on the firmness of the fish. Some types do well on the grill, others are perfect pan fried, some are best baked. Check out our collection of over 3,000 recipes for everything from salmon, to shark, to halibut, to kid-friendly fish sticks!
cdkitchen's recommended recipes
Get our best recipes delivered right to you!
Sign up for our newsletters that feature hand-picked recipes