Cooking With Convenience Foods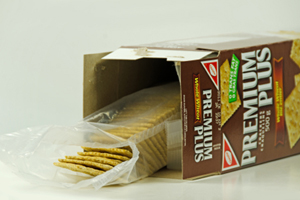 jump to the recipes

Of course, if we had the time, money, and energy to make everything from scratch we would, wouldn't we? But let's face it, that's not a reality for most of us (at least not every day!). So, cheat a little and sneak some convenience items into your recipes without anyone knowing! Another bonus is that canned and boxed goods have a longer shelf life than fresh ingredients so many of these recipes can be made without a trip to the store.
Red Lobster Biscuits

46 reviews 9 comments
Made with garlic powder, margarine or butter, baking mix, milk, cheddar cheese
oven
Bisquick Peach Cobbler

12 reviews
Made with peaches, baking mix, milk, ground nutmeg, butter or margarine, sugar
oven
Cracker Barrel Double Fudge Coca Cola Cake

8 reviews 1 comment
Made with flour, salt, eggs, buttermilk, baking soda, vanilla extract, margarine, cocoa powder, cream or milk
oven, stovetop
Cracker Barrel Old Country Store Coca Cola Cake

6 reviews 2 comments
Made with eggs, salt, vanilla extract, buttermilk, sugar, flour, baking soda, baking powder, butter
oven, stovetop
7-Up Cobbler Bake

5 reviews 1 comment
A delicious dessert with only three ingredients. Cherry pie filling is topped with dry yellow cake mix and 7-up soda is poured over the top then baked until done.
oven
Peach Enchiladas

4 reviews 2 comments
Made with Mountain Dew or Sprite, cinnamon, sugar, refrigerated crescent rolls, butter, peaches
oven
Chicken and Green Bean Bake

5 reviews
Boneless chicken is cooked with cream of mushroom soup, green beans, and topped with French fried onions.
crock pot
Ginger Ale Ham Glaze

4 reviews
Made with brown sugar, ginger ale
oven
Beef Brisket with Cola

14 reviews
Made with brisket, cola, Worcestershire sauce, vinegar, garlic, beef bouillon, dry mustard, chili powder, cayenne pepper, onions
stovetop, crock pot
7-Up Chicken

4 reviews 1 comment
7-Up soda works as a tenderizer and sweetener in this chicken crock pot recipe.
crock pot
Creamy Beef Enchilada Casserole

12 reviews 3 comments
Made with corn tortillas, longhorn cheese, enchilada sauce, ground beef, cream of mushroom soup, tomato soup, cream of chicken soup, green chiles
stovetop, oven
7-up Cake

6 reviews
Made with butter or margarine, vanilla instant pudding mix, white or yellow cake mix, vegetable oil, 7-up, sugar, flour, eggs
oven, stovetop