home > recipes > healthy recipes > low carb recipes > side dishes
Low Carb Sides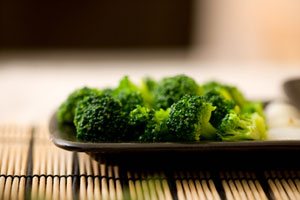 jump to the recipes

Recipes for side dishes lower in carbs like baked cauliflower and cheese, garlic mashed faux-tatoes, or low carb cream of chicken soup
Bacon And Cheese Cauliflower
3 reviews
Made with bacon, butter, frozen cauliflower, onion, cheddar cheese, heavy cream, salt and pepper
oven
Low Carb Fries
3 reviews
Looking for a low carb alternative to French fries? Try these fries made from rutabagas. They are steamed until just tender then pan fried until golden brown.
stovetop
Bacon-Stuffed Eggs
2 reviews
Made with parsley, paprika, bacon, hard-cooked eggs, mayonnaise, butter, brown mustard
Baked Cauliflower and Cheese
1 review
Made with egg, Cheddar cheese, butter, cauliflower, onions, heavy cream
oven
Low Carb Clam Chowder
1 review
Made with salt, parsley, heavy cream, onion, fresh cauliflower, beef stock, clams, butter
stovetop
Low Carb Mashed Faux-Tatos
6 reviews 1 comment
Cauliflower florets are steamed then mashed with cream cheese and butter to make a great substitute for mashed potatoes.
stovetop
Mashed Garlic Turnips
Made with chives, ground nutmeg, black pepper, turnips, garlic, butter, prepared horseradish, salt
stovetop
Low Carb Cauliflower Potato Puffs
2 reviews
Made with salt and pepper, Parmesan cheese, cauliflower, water, butter, egg yolks
oven, stovetop
Low Carb Gnocchi
1 review
Made with cream cheese, soy flour, wheat flour, Parmesan cheese, egg yolks, goat cheese
stovetop
Basic Cauliflower Mash
10 reviews 1 comment
Made with cauliflower, whipping cream, salt, butter, Parmesan cheese, cream cheese
stovetop
Low Carb Squash Au Gratin
2 reviews
Made with Parmesan cheese, onion, squash, butter, cheddar cheese, sour cream
oven, stovetop
Baby Spinach Salad with Tomato and Mozzarella
1 review
Made with baby spinach, fresh basil, beefsteak tomato, Mozzarella cheese, balsamic vinegar, fresh oregano, olive oil, kosher salt and ground black pepper