home > recipes > everyday cooking > pet treats
Cooking For Your Pets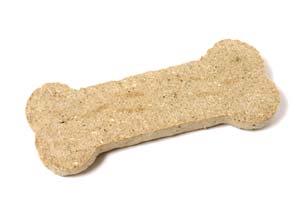 I love my pets, so I'm extra picky when it comes to what they eat. So many commercial dog treats contain preservatives that I certainly wouldn't eat - and I'm not about to feed them to my dogs! And it seems like every month we're hearing about another pet treat recall.

By making your pet's food you control the ingredients. Some dogs and cats have allergies to certain things like wheat or corn so by making your own foods and treats you can eliminate those from their diet more easily. Plus, making up a batch of healthy dog cookies is much cheaper than buying them at a pet store (and, you can make as much or little as you want!). One of my dogs is a vegetarian for health reasons, the other is picky about what she eats. Finding treats for them has been a real challenge. By making my own I can tweak the ingredients to be healthy and tasty for both of them.

We have treats and food for dogs, cats, and even gerbils (click "view all" to see them). You'll also find recipes for bird food - great for both pet birds and wild ones. One note: some of the recipes are for dogs OR cats. If the recipe calls for garlic, omit it for cats. Dogs can have garlic just fine in small amounts (you don't want to feed them a head of garlic a day, however) but cats shouldn't have it at all. And always remember that chocolate, onions, and raisins/grapes can be toxic to dogs so don't get creative and add any of those to their treats!
cdkitchen's recommended recipes
Dog Cookies
Made with cheese, eggs, quick-cooking oats, butter, beef or chicken bouillon cubes, water, whole wheat flour, cornmeal, sugar, skim milk
get the recipe →
Get our best recipes delivered right to you!
Sign up for our newsletters that feature hand-picked recipes