home > recipes > everyday cooking > canning and preserving
Jams, Jellies and Preserves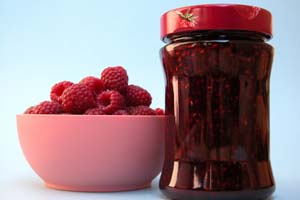 Interested in learning how to make homemade jams, jellies, preserves and marmalades? Well, we have over 300 delicious recipes! Try ambrosia jam, basil jelly, cherry conserve, grapefruit marmalade or fresh fig preserves.
featured canning and preserving recipe
canning and preserving recipes
Tomato jam, jelly, and preserves are a great way to use up a bumper crop of tomatoes. Keep the taste of summer all year long with these recipes

view recipes

This slightly sweet yet tart fruit makes for delicious jam. Use on toast or scones, or as a condiment for savory foods.

view recipes

Peaches are the second most widely cultivated fruit tree (apples are number one) in the world. Peaches are at peak freshness during the summer but can be purchased year-round in most grocery stores.

view recipes
Get our best recipes delivered right to you!
Sign up for our newsletters that feature hand-picked recipes
search the canning and preserving recipes