home > recipes > everyday cooking > canning and preserving
Jams, Jellies and Preserves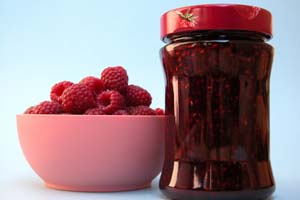 Interested in learning how to make homemade jams, jellies, preserves and marmalades? Well, we have over 300 delicious recipes! Try ambrosia jam, basil jelly, cherry conserve, grapefruit marmalade or fresh fig preserves.
featured canning and preserving recipe
Made with red food coloring, liquid pectin, sugar, jalapeno peppers, red bell peppe, cider vinegar, dried apricots
view recipe
canning and preserving recipe categories
Get our best recipes delivered right to you!
Sign up for our newsletters that feature hand-picked recipes
search the canning and preserving recipes