Everyday Cooking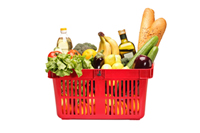 These are the basics, the simple meals, the make ahead recipes. Everyday cooking for every one.

These are the recipes you sometimes forget even are available. Like, making homemade cleansers and beauty products. Something we so readily spend money on in pre-made form at the store but can make our own so easily and for far less money at home. Or, convenience items like croutons or coffee creamer. While so easy to buy, they are also easy to make.

We've also got a huge selection of easier versions of standard recipes in our pantry meals section. Simplified versions of all your favorite dishes - whether you're just a beginning cook or simply need a quick and easy alternative.

Also check out our "make ahead" section for recipe-saving ingredient substitutes like homemade sweetened condensed milk or a substitute for shortening.
Make your own mixes, gifts in a jar, and prepare meals ahead and freeze them with these time and money-saving recipes.
Lipton Dry Onion Soup Mix
Onion soup mix is a common ingredient in many recipes. Make your own and keep it on hand with this simple recipe made with dehydrated onion flakes, beef bouillon granules, and onion powder.
get the recipe →
Jams, jellies, and other preserves.
Aunt Della's Tomato Preserves
I have used other tomato preserve recipes in the past but this one the best by far!. The flavors are well balanced and it set beautifully. I started with...
get the recipe →
Food and treats for all your four-legged, furry, or feathered friends. Bird food, hamster treats, along with homemade nutritious treats for your dog or cat.
Bow-Wow Treats
Make healthy and homemade cookies for your dogs.
get the recipe →
Convenience cooking, pantry meals, semi-homemade - whatever you want to call it, we've got it. Easy, simple recipes using canned and boxed ingredients. Not quite from scratch but so good that no one will notice.
Meat Lovers Pizza Casserole
All your favorite pizza ingredients baked into a hearty casserole.
get the recipe →
Homemade cleaning products, healthy and beauty aides, household supplies. Make it from scratch to save money or when you run out of something.
Avocado Hand Mask
A simple two ingredient moisturizing mask for your hands or feet.
get the recipe →
Learn some cooking basics, tips, and techniques that will help you in all of your cooking adventures.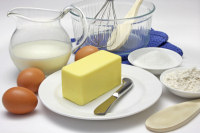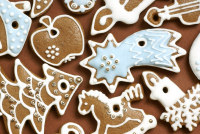 crafts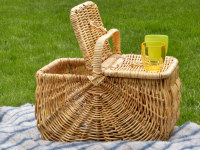 picnic & camping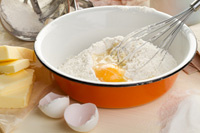 homemade