home > recipes > meals / dishes > dinner meals > meat and poultry dishes > turkey dishes
Turkey Dishes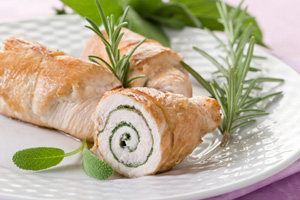 Turkey, a large poultry bird, is rich in protein, niacin, vitamin B12, vitamin B6, zinc, and copper; a source of iron, vitamins B1, B2, and folate. It is low in fat making it a healthy meal choice. It is often interchangeable with chicken, and ground turkey is a good substitute for ground beef. Turkey, it's not just for Thanksgiving!
featured turkey recipe
A simple dinner with very tasty meatballs. There were no leftovers!
view recipe
Get our best recipes delivered right to you!
Sign up for our newsletters that feature hand-picked recipes
search the turkey recipes