home > recipes > meals / dishes > sauces and condiments > condiments
Condiments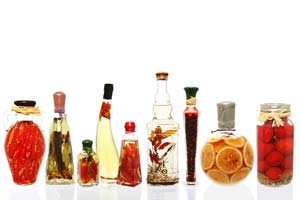 A condiment is a flavor enhancer for food. Ketchup, mustard and mayonnaise are some of the most popular condiments. Now you can make them at home with our tasty recipes. We also have recipes for flavored oil, gourmet flavors of butter, infused vinegar recipes and more.
condiment recipes
Flavored oils can add zip to your recipes, marinades, salad dressings, and more.

view recipes

Flavored butters can be used like regular butter on breads or rolls, or used to flavor other dishes

view recipes
Get our best recipes delivered right to you!
Sign up for our newsletters that feature hand-picked recipes
search the condiment recipes