home > recipes > meals / dishes > dinner meals > meat and poultry dishes
Meat And Poultry Dishes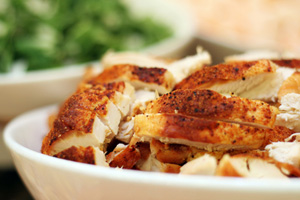 Serve up some of our favorite meat and poultry dishes like classic beef and noodles, Hungarian goulash, or chicken alfredo casserole.
featured meat and poultry dish recipe
Made with basil, spaghetti sauce, sausage meat, onion, black pepper, garlic, macaroni pasta, mushrooms, cottage cheese, oregano
view recipe
meat and poultry dish recipe categories
Over 5,000 ways to cook chicken. Need we say more?

view recipes
Get our best recipes delivered right to you!
Sign up for our newsletters that feature hand-picked recipes
search the meat and poultry dish recipes