home > recipes > meals / dishes > breads and baking > pastries
Pastries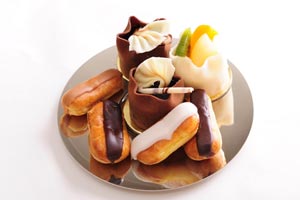 Your favorite bakery desserts, now from your own kitchen. Delicious filled eclairs, creamy crescents, sweet bear claws and elegant pastries like napoleons. While not all of the recipes are easy on the waistline, they will put a smile on your face.
featured bakery pastries recipe
Made with oil, flour, yeast, salt, water, sugar, baking soda
view recipe
Get our best recipes delivered right to you!
Sign up for our newsletters that feature hand-picked recipes
search the bakery pastries recipes