home > recipes > meals / dishes > breads and baking
Baked Goods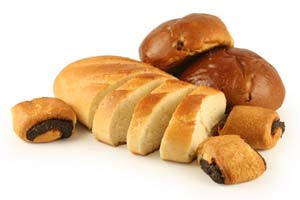 Nothing says comfort like the smell of something baking. Homemade bread is not only delicious but more nutritious than store bought. And with the invention of the bread machine, baking bread just got easier! We also have lots of recipes for other baked goods like pastries, muffins, dinner rolls, homemade pretzels and bagels and more. So dust off the mixer and get out the flour, we have some baking to do!
cdkitchen's recommended recipes
Get our best recipes delivered right to you!
Sign up for our newsletters that feature hand-picked recipes