home > recipes > cuisines > united states & canada > southern states > alabama
Recipes from Alabama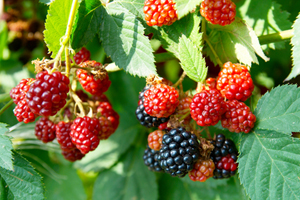 jump to the recipes

Alabama is considered the center of the south and has the nickname "The Heart of Dixie". It's somewhat unique in that it not only is the center of the south but also borders the Gulf of Mexico, giving it a diverse culinary profile.

One of Alabama's most famous foods is its white barbecue sauce. This sauce is different from most other bbq sauces because it's made from mayonnaise rather than tomato sauce. It's spicy and tangy with cayenne pepper and vinegar added in.

The state nut of Alabama is the pecan and is one of their abundant crops. They also grow wheat, oats, peanuts and sweet potatoes.

The state fruit is the blackberry. The state tree fruit is the peach.

They even have a cocktail named after their state: the Alabama Slammer. It's made from Southern Comfort, sloe gin, amaretto and orange juice.
Alabama-Mexican Chicken Casserole
2 reviews
Made with sharp Cheddar cheese, onions, corn chips, cream of chicken soup, enchilada sauce, cubed, cooked chicken
oven
Alabama Fudge Pecan Chewies
Made with pecan, pecans, flour, butter or margarine, sweetened condensed milk, semisweet chocolate chips, vanilla extract
oven, stovetop
Big Bob Gibson's Alabama White BBQ Sauce
6 reviews
Made with salt and freshly ground black pepper, lemon juice, mayonnaise, apple cider vinegar, corn syrup, cayenne pepper, prepared horseradish
Pork Chops Alabama
Made with salt and pepper, thyme, pork center loin chops, onion, garlic, crushed tomatoes, chicken broth
stovetop
Alabama Cornbread
Made with white cornmeal, butter or bacon drippings, eggs, buttermilk, sugar, salt, baking soda
oven
Big Al's Alabama Hushpuppies
Made with buttermilk, Mexi Corn, black pepper, white cornmeal, self rising flour, onion, egg, sugar, garlic powder
stovetop
Alabama Cookies
2 reviews
Made with rice krispies, shortening, sugar, brown sugar, egg, vanilla extract, flour, salt, oats, pecans
oven
Alabama Mud Cake
Made with butter, crushed pineapple, cherry pie filling, devil's food cake mix, pecans, mint chocolate chips
oven
Alabama Style Shrimp Bake
1 review
Made with butter or margarine, lemon juice, Worcestershire sauce, salt, black pepper, dried rosemary, ground red pepper, hot sauce, garlic, shrimp
oven
Alabama Smoky Barbecued Chicken
1 review
Made with garlic, black pepper, ground hot red chile, salt, whole chickens, tomato sauce, soy sauce, white or apple cider vinegar, beer
outdoor grill, oven, stovetop
Alabama Cantaloupe Cream Pie
Made with heavy cream, vanilla wafer crumbs, butter or margarine, vanilla pudding and pie filling, milk, cantaloupe
oven, stovetop
Alabama Slammer
Made with orange juice, sloe gin, southern comfort, triple sec, Galliano