home > recipes > meals / dishes > side dishes > vegetables
Vegetable Side Dishes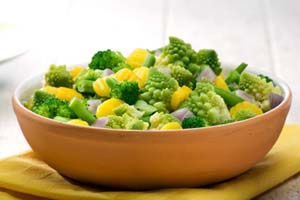 Vegetables are an important part of every meal. With over 6,000 different recipes we're pretty sure you'll find one to pair with any entree, tempt even the pickiest of eaters, and get a dose of healthy eating year 'round. Choose from common veggies like green beans, carrots or corn - or try something different like chayote, edamame or celery root.
featured vegetable recipe
Made with olive oil, fresh oregano, onion, tomato, green pepper, feta cheese, zucchini
view recipe
vegetable recipe categories
Get our best recipes delivered right to you!
Sign up for our newsletters that feature hand-picked recipes
search the vegetable recipes