Vegetable Side Dishes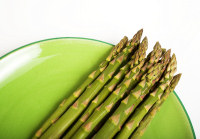 Vegetables are an important part of every meal. With over 6,000 different recipes we're pretty sure you'll find one to pair with any entree, tempt even the pickiest of eaters, and get a dose of healthy eating year 'round. Choose from common veggies like green beans, carrots or corn - or try something different like chayote, edamame or celery root.
Ranch Mushrooms
Three ingredients make up this popular crock pot side dish: mushrooms, ranch salad dressing mix, and butter.
crock pot
Batter Fried Mushrooms
Made with fresh mushrooms, flour, Parmesan cheese, salt, garlic powder, water, shortening, egg
stovetop
Bengali Cabbage Curry
Made with bay leaves, butter, cabbage, potatoes, oil, turmeric, green chili paste, cumin, ground coriander, ginger
stovetop
Boston Market Squash Casserole
Made with yellow squash, yellow onion, corn muffin mix, Cheddar cheese, butter, garlic, chicken bouillon, black pepper, salt, thyme
stovetop, oven
PF Chang's Coconut Curry Vegetables
Made with brown sugar, onion, red bell pepper, mushrooms, broccoli, carrots or whole sugar snap peas, coconut milk, soy sauce, curry powder
stovetop
Crunchy Szechuan Green Beans
Made with sugar, canola oil, green beans, onion, hoisin sauce, soy sauce, sesame oil, water, garlic, fresh ginger
stovetop
Garlic Snap Peas
Made with black pepper, salt, sugar snap peas, butter, olive oil, garlic
stovetop