home > recipes > meals / dishes > side dishes > vegetables > vegetables A-C > beans and legumes > black eyed peas
Black-Eyed Peas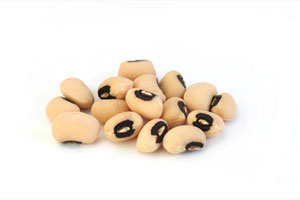 jump to the recipes

Delicious black eyed peas, in the south they are thought to bring you luck if eaten on New Years, but they are delicious any time of the year. You can find dried peas, canned, and frozen at most grocery stores.
Southern Black Eyed Peas
4 reviews
Made with ham hocks, dried black eyed peas, water, salt, black pepper, onion, celery, salt pork or lean ham
crock pot
Black Eyed Peas with Spinach
1 review
Fresh wilted spinach is combined with black eyed peas and seasonings for a quick and low-fat side dish.
stovetop
Black Eyed Peas
1 review 1 comment
Made with black pepper, dried black-eyed peas, onion, ham, garlic, seasoned salt
stovetop, crock pot
New Year's Black Eyed Peas with Sausage
3 reviews
Made with salt and pepper, whole tomatoes, black-eyed peas, sausage, oil, onion, diced green chiles
stovetop
Best Ever Plain Ole Black-Eyed Peas
3 reviews
Made with garlic salt, black pepper, black-eyed peas, water, bacon, salt, sugar, white wine vinegar
stovetop
Boston Baked Black-Eyed Peas
1 review
Made with water, sage, black-eyed peas, molasses, mustard, thyme
crock pot
Black Eyed Peas With Ham
Made with crushed red pepper, dried thyme, bay leaf, fresh black eyed peas, chicken stock, ham, yellow onion, balsamic vinegar or red wine vinegar, garlic
crock pot, stovetop
Stovetop Blackeyed Peas
Made with salt pork or thick bacon, dried black eyed peas, garlic powder, salt, black pepper, olive oil, onion
stovetop
Okra and Black Eyed Peas
Made with tomatoes with green chiles, frozen sliced okra, frozen black eyed peas, water, ranch style beans, onion, green bell pepper, celery
crock pot