home > recipes > meals / dishes > soups & salads > salads > jello salad
Jello Salads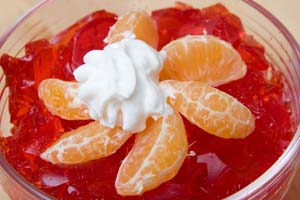 Jiggly Jell-o is delicious as a salad. Served as a dessert or side dish these are popular recipes year-round. For the holidays try a cranberry jello salad. Summer time lime or strawberry flavors are always a hit.
featured jello salad recipe
Made with miniature marshmallows, bananas, lemon pie filling, lemon gelatin powder, water, Mountain Dew soda, pineapple juice, frozen whipped topping
view recipe
jello salad recipe categories
Get our best recipes delivered right to you!
Sign up for our newsletters that feature hand-picked recipes
search the jello salad recipes