home > recipes > meals / dishes > soups & salads > salads
Salads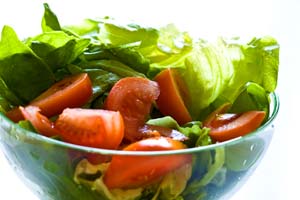 Salads come in a variety of forms from your basic lettuce, to salad, to Jello, to creamy egg, ham or tuna salads. Salads can have seafood in them or just vegetables. They can even have grains like couscous or rice. And they can be served hot or cold. See how versatile salads can be? With over 6,000 recipes we're pretty sure you'll find a salad to suit any occasion.

Fun Food Holiday: May is National Salad Month.
featured salad recipe
Made with vegetable oil, peanut butter, soy sauce, brown sugar, fresh ginger root, garlic, green cabbage, red cabbage, napa cabbage, red bell peppers
view recipe
Get our best recipes delivered right to you!
Sign up for our newsletters that feature hand-picked recipes