home > recipes > meals / dishes > dinner meals > sandwiches
Sandwiches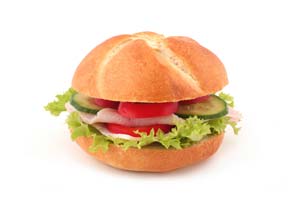 Sandwiches make a great meal whether for lunch, dinner, or even breakfast. Sandwiches can be served cold like club or tuna. Or hot like the popular Reuben or calzone. How about a Dagwood or a panini? So many sandwiches to choose from!
cdkitchen's recommended recipes
Guinness Barbecue Beef
Made with dried basil, boneless chuck roast, white onion, red onion, garlic, Guinness beer, ketchup, Worcestershire sauce, cider vinegar, dried oregano
get the recipe →
Get our best recipes delivered right to you!
Sign up for our newsletters that feature hand-picked recipes