home > recipes > meals / dishes > dinner meals > meat and poultry dishes > ribs
Ribs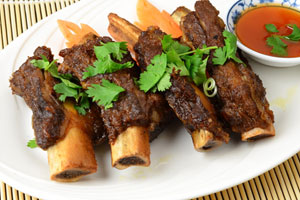 Ribs: on the grill, in the oven, or simmered in a crockpot.
cdkitchen's recommended recipes
Easy Grilled Baby Back Ribs
Baby back ribs are coated with a dry rub made with brown sugar, paprika, chili powder, black pepper, garlic powder and salt. The original directions are for grilling the ribs but we included oven directions in our review.
get the recipe →
Get our best recipes delivered right to you!
Sign up for our newsletters that feature hand-picked recipes