RELATED
Cook Time
Cook Method
Cooking Articles:
Recipe Newsletter
Cocktails and Mixed Drinks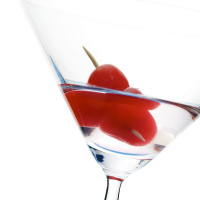 Cheers! No matter what the festivities, we have a cocktail to fit the bill. Maybe it's lounging by the pool with a margarita or having brunch with a tasty mimosa. We also have traditional and unusual drinks featuring whiskey, gin, rum, vodka, brandy and all the rest.
Strawberry Margaritas
Ingredients: sugar, (12 oz. size) frozen limeade concentrate, water, tequila, (16 oz. size) frozen whole strawberries, ice, depending on the consistency you like, Fresh strawberries, for garnish
Mango Margaritas
Ingredients: tequila, triple sec, Frozen limeade concentrate undiluted, Sliced fresh mango, ice
Vodka Collins III
"The bar sugar called for in this version is also known as superfine. This drink gets a garnish of lemon instead of the traditional cherry."
Ingredients: sugar, lemon, club soda, vodka, lemon
Show Dish Data™ ▼
Cranberry Margaritas
Ingredients: cranberry juice PLUS, cranberry juice, sugar, fresh frozen cranberries, rinsed, lime juice, tequila, grand marnier
Frozen Virgin Margaritas
4 reviews

"We served this to a large group; they enjoyed it. We are thinking next time we will add a drop or two of green food coloring to make it look more festive. -OFFICE PARTY"
Ingredients: lime, lime, kosher salt, frozen limeade concentrate, orange juice, ice cubes
Show Dish Data™ ▼
Virgin Pina Colada
2 reviews

Ingredients: pineapple slices, cream of coconut, pineapple juice, maraschino cherries, ice cubes
Show Dish Data™ ▼
Applebee's Bahama Mama
1 review

Ingredients: lemon lime soda, orange juice, pineapple juice, grenadine, banana liqueur, Malibu rum, rum, pineapple, cherry
Show Dish Data™ ▼