Cocktails and Mixed Drinks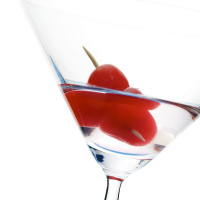 Cheers! No matter what the festivities, we have a cocktail to fit the bill. Maybe it's lounging by the pool with a margarita or having brunch with a tasty mimosa. We also have traditional and unusual drinks featuring whiskey, gin, rum, vodka, brandy and all the rest.
Colonial Hot Buttered Rum
Made with heavy cream, water, brown sugar, butter or margarine, salt, cinnamon sticks, whole cloves, ground nutmeg, rum
crock pot
Applebee's Perfect Margarita
This copy cat version of Applebee's popular drink is indeed, a perfect margarita! Use good brands of tequila and sweet and sour mix (or make your own) for best results.
Virgin Pina Colada
Made with ice cubes, maraschino cherries, pineapple juice, cream of coconut, pineapple slices
Applebee's Bahama Mama
Made with cherry, pineapple, rum, Malibu rum, banana liqueur, grenadine, pineapple juice, orange juice, lemon lime soda
Margarita Punch
A great way to serve margaritas to a crowd. The traditional margarita ingredients of tequila, triple sec, and sour mix are combined with ginger ale and lime sherbet to create a creamy lime-colored punch.
Non-Alcoholic Mimosas
Skip the fake Champagne, ginger ale is the key ingredient that makes these alcohol-free mimosas taste like the real deal.