home > recipes > meals / dishes > desserts > pies and pie crusts > sweet potato pie
Sweet Potato Pies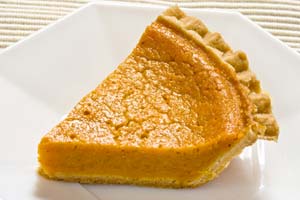 jump to the recipes

This southern tradition is made from mashed sweet potatoes and flavored with cinnamon, nutmeg, vanilla, maple syrup, molasses, or brown sugar. Very popular at Thanksgiving and Christmas.
Pappadeaux's Sweet Potato Pecan Pie With Bourbon Sauce
10 reviews 2 comments
Made with pie pastry, sugar, corn syrup, eggs, butter, vanilla extract, salt, ground cinnamon
oven
Old-Fashioned Sweet Potato Cobbler
1 review
Made with all-purpose flour, sweet potatoes, sugar, flour, salt, nutmeg, cinnamon, water, butter or margarine
oven
Elvis Presley's Sweet Potato Pie
2 reviews
This popular pie is made with a combination of sweet potatoes and russets for a lighter flavor than other pies.
stovetop, oven
Southern Sweet Potato Pie
7 reviews
Made with salt, nutmeg, eggs, corn syrup, pie shell, flour, sugar, sweet potatoes, evaporated milk, butter
oven
Michael Jackson's Sweet Potato Pie
3 reviews
Made with eggs, sugar, butter, salt, milk, vanilla extract, ground cinnamon, ground nutmeg, sweet potatoes, lemon or orange juice
oven
Diabetic Sweet Potato Pie
1 review
Made with ground nutmeg, pie crust, sugar substitute, sweet potatoes, eggs, margarine, flour, evaporated milk, vanilla extract, ground cinnamon
oven
Fried Sweet Potato Pies
Made with shortening, milk, sweet potatoes, sugar, eggs, evaporated milk, butter
electric skillet/wok
Farm House Sweet Potato Pie
3 reviews
Made with ground ginger, eggs, half and half, flour, brown sugar, ground cinnamon, ground nutmeg
oven
Pineapple-Sweet Potato Pie
Made with pie shell, sweet potatoes, evaporated milk, vanilla extract, butter, eggs, sugar, crushed pineapple
oven, stovetop