home > recipes > meals / dishes > desserts > pudding and custards
Pudding, Mousse, and More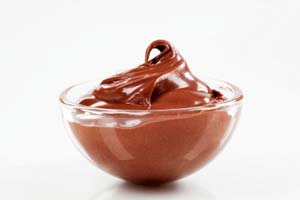 Pudding and custards are actually easier to make than they sound. Even creme brulee can be made by an average home cook (no culinary experience necessary!)
featured pudding and custard recipe
Rich, creamy peanut butter mousse is piped into individual serving spoons and topped with a to-die-for ganache.
view recipe
pudding and custard recipes
Just like the name says, this rich dessert is made with bread and essentially a custard sauce which is baked until set. Some of the variations on the basic recipe use croissants, pound cake, or even doughnuts instead of bread.

view recipes

A sweet use for rice. Rice is baked in a sweet milk and egg mixture and flavored with spices, coconut, extracts, or fruit.

view recipes

Custard is similar to American pudding except it's made with eggs. It can be made with a wide variety of flavors from pumpkin to caramel to chocolate mint.

view recipes
Get our best recipes delivered right to you!
Sign up for our newsletters that feature hand-picked recipes
search the pudding and custard recipes