Marshmallow Frosting and Icing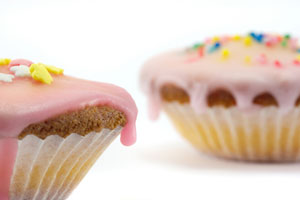 jump to the recipes

This sweet and fluffy frosting is the perfect topping for cakes. It's airy and sweet and can easily be tinted.
Fluffernutter Frosting

10 reviews
A delicious and fluffy peanut butter frosting made with marshmallow creme, peanut butter, butter, vanilla, salt, powdered sugar, and milk.
Marshmallow Buttercream

4 reviews 1 comment
Made with vanilla extract, confectioners' sugar, butter, marshmallow cream
No Cook Marshmallow Frosting

1 review
Made with food coloring, egg whites, salt, sugar, corn syrup, vanilla extract
Marshmallow Cream Frosting

2 reviews
Made with vanilla extract, sugar, water, egg whites, marshmallow creme
stovetop
Marshmallow Frosting

1 review
Made with marshmallows, egg whites, sugar, cream of tartar, light corn syrup, water
stovetop
Brown Sugar Marshmallow Icing

1 review
Made with chopped nuts, marshmallows, brown sugar, milk, butter, cream
stovetop