home > recipes > meals / dishes > desserts > candies
Candy and Sweets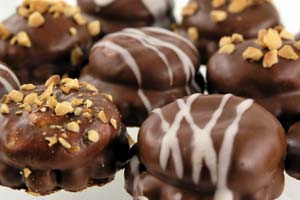 Candy recipes like truffles, peanut brittle, caramels, almond bark.
cdkitchen's recommended recipes
Hard Rock Cinnamon Candy
Try your hand at candy making with this simple recipe. Cook sugar, corn syrup and water to the hard-crack stage, then add in cinnamon oil for flavor and red food coloring. Crack into pieces when hardened and you have some sweet treats ready to go.
get the recipe →
Get our best recipes delivered right to you!
Sign up for our newsletters that feature hand-picked recipes