home > recipes > meals / dishes > desserts > bar cookies
Dessert Bars and Squares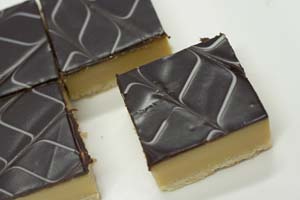 Bars, also called "squares" or "bar cookies" are a popular dessert or treat. Denser than cake but softer than cookies and sweeter than bread. Usually baked in a square or rectangular pan. Great for picnics, school parties, or taking to the office. Very versatile as you can see by the thousands of recipes we have!
featured bar cookie recipe
Made with banana, eggs, vanilla extract, cream cheese, sugar, butter or margarine, graham crackers
view recipe
Get our best recipes delivered right to you!
Sign up for our newsletters that feature hand-picked recipes
search the bar cookie recipes