home > recipes > meals / dishes > desserts
Desserts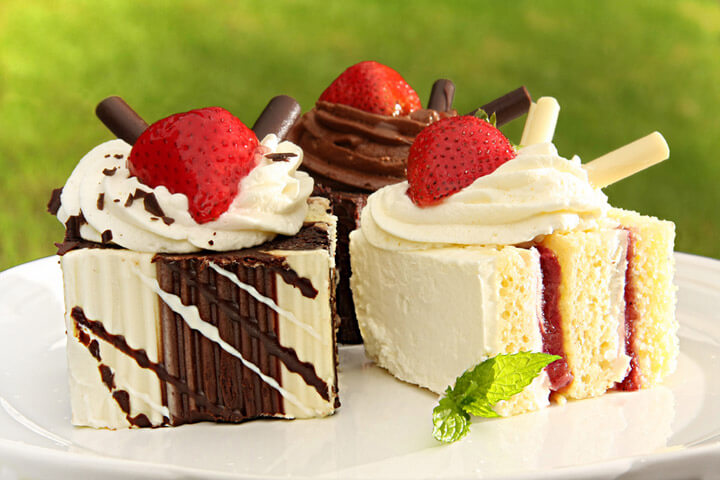 Ah, delightful desserts! Sweet, creamy, chewy or chocolatey, desserts are a delicious indulgence. We have various cake and frosting recipes, cupcakes, fudge and bars, cookies (of course!), cheesecake, ice cream, pies - well, we have it all!

Desserts are great after a meal or as a stand alone treat.

There are also sugar free, fat free, low carb and many healthy versions too.

Warning: reading these recipes may cause drooling.
featured dessert recipe
A layered pie made with cream cheese, pudding, and Oreo cookies
view recipe
dessert recipes
Frosting and icing recipes for cakes, cupcakes, cookies, brownies and more. Better than store bought!

view recipes

A variety of recipes for cakes from easy to elaborate perfect for any occasion like birthdays or even wedding cakes. You CAN have your cake and eat it too!

view recipes

We normally think of pasta as being a savory dish - combined with cheese, meat, and a rich tomato sauce. But pasta dough is actually quite versatile and can be used in sweet dishes as well.

view recipes
search the dessert recipes