home > recipes > meals / dishes > breakfast and brunch > breakfast casseroles > overnight casserole
Overnight Breakfast Casseroles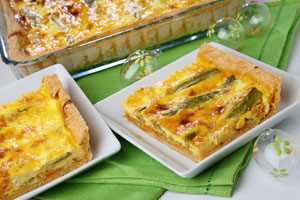 jump to the recipes

Make ahead breakfast casseroles are a great way to start the day! Made the night before, then baked in the morning, saving the cook lots of time and mess! Great for serving weekend guests, for a brunch buffet, or just a delicious and easy breakfast.
Make-Ahead Egg Casserole
11 reviews 1 comment
Made with black pepper, salt, cheddar cheese, olive oil, bell peppers, onions, eggs, heavy whipping cream or half and half, frozen hash brown potatoes
crock pot, stovetop
Any-Kind-Of-Strata
10 reviews
Made with butter, salt and pepper, cayenne pepper, onion, bread, cheddar cheese, milk, eggs, dry mustard
oven
Baked French Toast Casserole
15 reviews
Slices of French bread are soaked overnight in an eggy milk mixture. Before baking a candied praline topping is spread over the casserole, making this a sweet way to start the day.
oven
Ham And Taters Breakfast Casserole
4 reviews 1 comment
Made with milk, eggs, frozen tater tots, ham, onion, green bell pepper, Cheddar cheese
crock pot
Morning Casserole
3 reviews
Made with black pepper, salt, milk, eggs, frozen hash brown potatoes, bacon or ham, onion, green bell pepper, cheddar or Monterey Jack cheese
crock pot
Overnight Breakfast Strata
1 review
Made with basil, dry mustard, flour, butter, Italian sausage, eggs, bread, milk, Cheddar cheese, frozen chopped broccoli
oven, stovetop
Sausage and Cheddar Breakfast Casserole
1 review
Made with yellow mustard, eggs, bread, milk, cheddar cheese, sausage, salt & pepper
crock pot, stovetop
Cracker Barrel Ham and Egg Casserole
1 review
Made with cheddar cheese, black pepper, cooked ham, sourdough bread, eggs, evaporated milk, salt
oven
Night Before Breakfast Casserole
2 reviews
Made with cheese, milk, sausage or chopped ham, bread, eggs
oven, stovetop
Cheddar Breakfast Strata
2 reviews
Made with dry mustard, black pepper, salt, sharp Cheddar cheese, white bread, milk, eggs
oven
Christmas Breakfast Casserole
Made with onion, white bread, bacon, Cheddar cheese, eggs, salt, black pepper, dry mustard, Tabasco sauce, red bell pepper
oven
Cowboy Breakfast Casserole
1 review
Made with butter, potatoes, ground beef, eggs, milk, salt and pepper, Mexican cheese, white onion, garlic, red hot pepper
crock pot