home > recipes > meals / dishes > breakfast and brunch
Breakfast and Brunch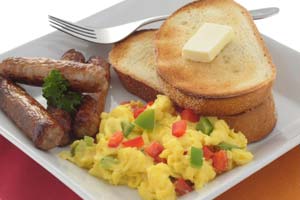 Start your day off right with a delicious breakfast. CDK has recipes for breakfast on the go, family style pancake breakfasts, or brunch with friends. Everything from kid-friendly breakfast pizza to elegant crepes.
featured breakfast and brunch recipe
Made with fresh basil, cooking spray, onion, red bell pepper, green bell pepper, zucchini, sugar, salt, black pepper, water
view recipe
breakfast and brunch recipe categories
Popular for breakfast, but tasty any time of the day. Make biscuits from scratch or take the quick route and use frozen or refrigerated.

view recipes
Get our best recipes delivered right to you!
Sign up for our newsletters that feature hand-picked recipes
search the breakfast and brunch recipes