home > recipes > meals / dishes > breakfast and brunch
Breakfast and Brunch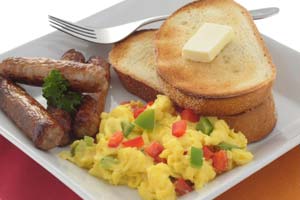 Start your day off right with a delicious breakfast. CDK has recipes for breakfast on the go, family style pancake breakfasts, or brunch with friends. Everything from kid-friendly breakfast pizza to elegant crepes.
featured breakfast and brunch recipe
The waffles lacked any apple cider flavor but overall were really good. I sampled them plain, with maple syrup, and with some fig jam I got from a friend. Delicious way to start the day!
view recipe
breakfast and brunch recipes
Get our best recipes delivered right to you!
Sign up for our newsletters that feature hand-picked recipes
search the breakfast and brunch recipes