Copy Cat Recipes: Z - Restaurants and Brands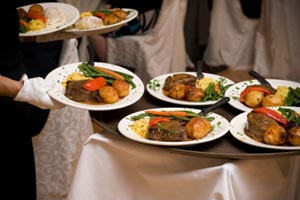 jump to the recipes

These tasty copy cat recipes come from restaurants that start with the letter "z". It may be the bottom of the alphabet but it's tops in delicious recipes.

Some of the popular "z" restaurants include Z'Tejas, a southwestern style restaurant (Tex-Mex-ish) located in Arizona, Texas, California and other states. Some of their signature dishes include a chicken caesar salad and a smothered filet mignon. Another famous restaurant is Zio's Italian Kitchen, known for their chicken pomodora and artichoke spinach dip.
Z' Tejas Southwestern Grill Chicken Caesar Salad
Made with salt, white pepper, chicken breasts, heads Romaine lettuce, for salad, Croutons, for salad, basil, Italian blend Parmesan cheese, divided, canned chipotle pepper in adobo sauce, or less, to
Zinc Bistro's Steamed Razor Clams, Mussels, and Chorizo, Potatoes And Leeks With Charred Tomato Broth and Rouille Crisps
Made with long white potatoes, diced and blanched, leek, halved, sliced and blanched, sprig Italian parsley, Spanish chorizo or smoked pork sausage, fresh baguette, garlic, red bell peppers, egg yolk
Zinfandel Restaurant Barbecue Sauce
Made with corn oil, red onion, tomatoes, cider vinegar, kosher salt, black pepper, dried thyme, cumin, Hungarian sweet paprika, pure chile powder (not a blend)
Zinfandeli's Tortilla Soup
Made with cayenne pepper, cumin, bay leaves, tomato paste, chicken base, water, fresh cilantro, epazote, salt, white pepper
stovetop
Zio's Artichoke Spinach Dip

3 reviews
Made with monterey jack cheese, Asagio or Parmesan cheese, half and half, salt, flour, yellow onion, marinated artichokes, lemon juice, artichoke heart juice, bacon bits
oven, stovetop
Zio's Southwest Chicken Pasta
Made with Parmesan cheese, chicken breast, red onion, fettuccine, Alfredo sauce, tequila, soy sauce, fresh cilantro, bell pepper
stovetop
Zio's Chicken Pomodora

1 review 1 comment
Made with Parmesan cheese, linguine pasta, olive oil, red pepper flakes, garlic, marinated chicken, basil, roma tomatoes, white wine
stovetop
Z'Tejas' Smothered Filet Mignon
Made with garlic, shallots, dried thyme, beef stock, red wine, olive oil, bay leaves, horseradish, cornstarch
stovetop, outdoor grill