Copycat Recipes & Restaurant Favorites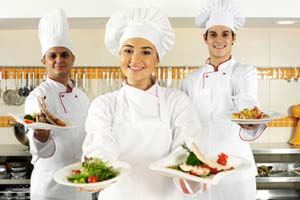 Red Lobster Crab Alfredo

13 reviews 2 comments
Made with butter or margarine, flour, half-and-half, parmesan cheese, cayenne pepper, salt and white pepper, crab meat
stovetop
Cinnabon Rolls

18 reviews 2 comments
Made with vanilla pudding mix, eggs, salt, flour, butter, brown sugar, cinnamon
oven
Chili's Chicken And Green Chili Soup

5 reviews 1 comment
Made with cilantro, cumin, boneless, skinless chicken breasts halves, chicken broth, Rotel tomatoes, green chiles, onion, olive oil, garlic, lime juice
stovetop, oven
Olive Garden Chocolate Lasagna

7 reviews 6 comments
Made with eggs, water, meringue powder, confectioners' sugar, shortening, almond extract, salt, vanilla extract
oven
Carraba's Bread Dipping Sauce

8 reviews 1 comment
Fresh herbs like basil, parsley, and rosemary are what make this bread dipping sauce recipe a close copycat to Carraba's version.
Perkins Restaurant Pancakes

9 reviews 2 comments
Made with vegetable oil, shortening or margarine, baking mix, eggs, club soda
stovetop
Dairy Queen-Style Hard Chocolate Sauce

3 reviews
Love the chocolate dipped cones at Dairy Queen? Make your own chocolate sauce that hardens on the ice cream with just three simple ingredients.
stovetop
Sizzler's Malibu Chicken

5 reviews
A copycat version of the popular restaurant dish. The chicken has a crispy coating and is topped with slices of ham and Swiss cheese and served with a tangy mustard-mayo sauce.
oven, stovetop
Lindy's New York Cheesecake

14 reviews 2 comments
Made with egg yolk, butter, cream cheese, sugar, flour, lemon peel, orange peel, vanilla extract
oven
Cheesecake Factory's Mashed Potatoes

8 reviews
Made with red potatoes, horseradish, butter, salt, gouda cheese
stovetop
Ben and Jerry's French Vanilla Ice Cream

10 reviews
Made with vanilla extract, eggs, sugar, whipping cream, milk
TGI Friday's Spinach Dip

11 reviews 3 comments
Made with sour cream, mayonnaise, Parmesan cheese, Mozzarella cheese, garlic, frozen spinach, artichoke hearts
oven