home > recipes > copycat recipes > copycats a to z > I - IHOP to Ivey House
Copy Cat Recipes: I - Restaurants and Brands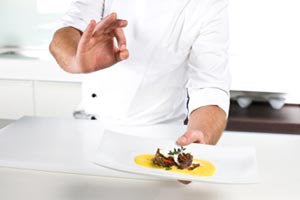 jump to the recipes

This is the alphabetical listing of copycat recipes from restaurants and brands starting with the letter "i".

Probably the most well known restaurant in this category is the International House of Pancakes, aka IHOP. IHOP began in the late 1950's here in the US and quickly grew into a national chain restaurant. The restaurant is known for its breakfast foods like their cream of wheat pancakes and Colorado omelet, but also serves lunch and dinner.

Also popular is the Italian restaurant Impastato's located in Louisiana. Their menu consists of Italian food with a hint of Cajun. Some popular items include Rickey Jackson's crab fingers and their tasty shrimp scampi.

Do you love the deli coleslaw at your grocery store? We've got the secret recipe from IGA for their version including different dressing options.
IGA Coleslaw
1 review
Made with green onions, mayonnaise or salad dressing, celery seed, vinegar, salad oil, sugar, hot pepper sauce
IHOP Colorado Omelete
1 review 2 comments
Made with water, eggs, roast beef, sweet onions, bell pepper, tomatoes, ham, Cheddar Cheese, bacon, breakfast sausage link
stovetop
IHOP Harvest Nut And Grain Pancakes
5 reviews 2 comments
Made with corn meal, wheat bran, sugar, pecans, baking powder, baking soda, dry malt, salt, buttermilk
Impastato's Shrimp Scampi
2 reviews
Made with parsley, shrimp, white wine, butter, lemon juice, garlic, salt and pepper, Parmesan cheese, bread crumbs
stovetop
India Oven's Chicken Tikka Masala
4 reviews
Made with garam masala, salt, chicken, vegetable oil, onion, fresh ginger, garlic, tomato sauce
stovetop
India Restaurant's Seafood Mango Curry
Made with (16-20) Tiger shrimp, shelled and deveined, mussels, garlic, ginger, onions, tomatoes, fresh cilantro, turmeric, chili powder, mixed Indian spice
Inn at Cedar Crossing Spinach Apple Bleus Salad
Made with Granny Smith apples, bleu cheese, walnuts, cider vinegar, apple cider, honey, Dijon mustard, olive oil, walnut oil, fresh spinach
stovetop, microwave
Inn at the Park's Praline Apple Bread
Made with sugar, sour cream, eggs, vanilla extract, all-purpose flour, baking powder, baking soda, salt, apple, pecans
oven, stovetop
International House of Pancakes Cream of Wheat Pancakes
7 reviews 2 comments
Made with salt, vegetable oil, flour, buttermilk, cream of wheat, egg, sugar, baking powder, baking soda
stovetop