home > recipes > copycat recipes
Copycat Recipes & Restaurant Favorites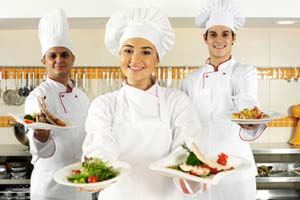 What are copy cat recipes? These are secret recipes from restaurants (or developed by home cooks to taste similar) and homemade versions of packaged brand products you find in the grocery store. With these recipes you can prepare your favorite restaurant dishes and name brand foods in your own kitchen! CDKitchen features some of the most popular restaurant and copycat clones.
featured copycat recipe
A tasty homemade copycat version of Reese's Peanut Butter Cups made with only four ingredients.
view recipe
recent copycat recipes
Copy the popular dipping sauce from Red Lobster with this easy, three ingredient recipe.

view recipe

A homemade version of the popular apple turnovers from the Arby's fast food chain made with puff pastry and fresh apples.

view recipe
Get our best recipes delivered right to you!
Sign up for our newsletters that feature hand-picked recipes
copycat recipe categories
search the copycat recipe collection
About These CopyCat Recipes
These copycat recipes are submitted by home cooks, chefs, and even directly from restaurants. In some cases they are original recipes, and in others they are an attempt at an acceptable clone of your restaurant favorites. Some national restaurants vary their menus and recipes based on region, so the recipe you see here may not be what you are used to. For example, the dish you get at a restaurant in Minnesota might have different seasonings or sauces than what that same restaurant chain would offer in Texas.

Sometimes it's difficult to exactly duplicate a restaurant recipe at home without all the amenities of a commercial kitchen, but these recipes do their best to copy the same flavors, textures, and visual appeal that the restaurants offer.