home > recipes > cooking method > crock pot > side dishes
Crock Pot Side Dishes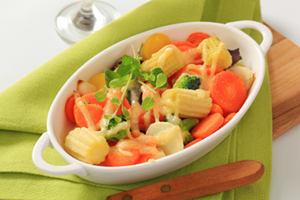 The beauty of the crockpot is that you can cook such a wide variety of recipes in it. Like, your side dish. Things that require long cooking times, like baked beans, are ideal. Vegetables stay tender because of the steam generated inside the crock. You can also cook rice, grains and even stuffing - making your crockpot a real asset in the kitchen.
featured crock pot side dish recipe
Made with Ranch salad dressing mix, butter, mushrooms
view recipe
crock pot side dish recipe categories
Get our best recipes delivered right to you!
Sign up for our newsletters that feature hand-picked recipes
search the crock pot side dish recipes