Crock Pot Dinner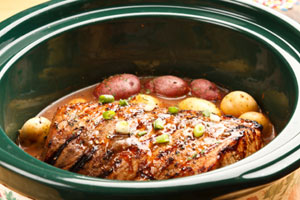 The main dish, the star of the show: Dinner. This is the recipe that the rest of the meal is planned around so make it the best. And make it in your crockpot. You can cook all kinds of entrees from meatballs to duck to tofu to scallops in your slow cooker.
CDKitchen's Recommended Recipes
Spicy Joes
Sloppy joes are great in the crock pot! This spicy version is made with ground beef and gets its heat from spicy V8 juice, chili powder, and jalapenos.
get the recipe →